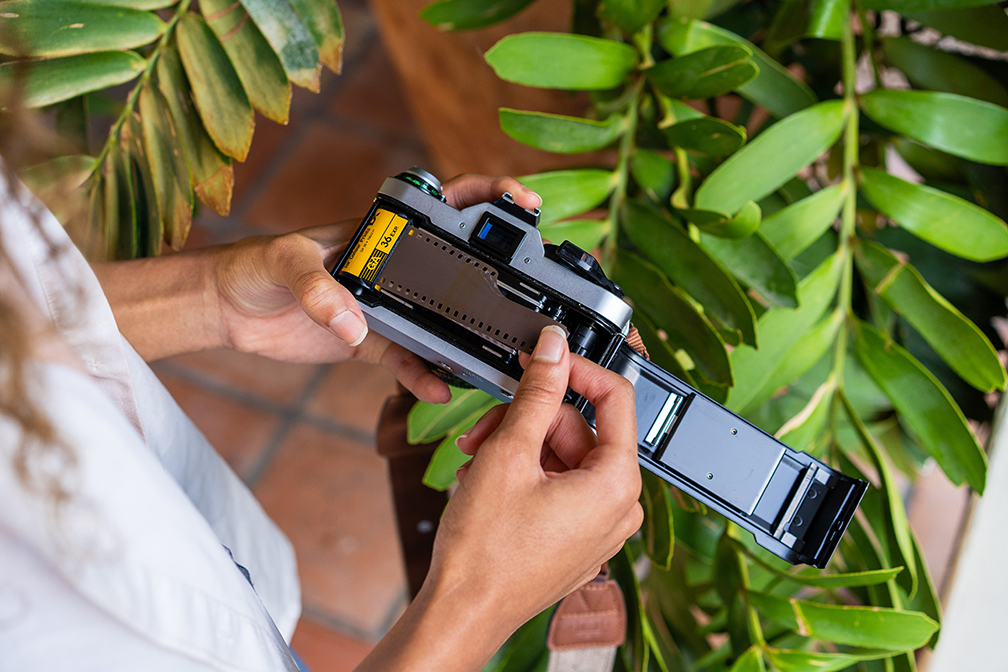 Shipping
Yes, we ship all over the world. Shipping costs will apply, and will be added at checkout.
How long will it take to get my order?
What shipping carriers do you use?
General
What type of film should I buy?
It really depends on the style that you like!

If you've never shot film before, I would recommend purchasing something cheaper to start with just to get a feel for your new camera and what you like to shoot.

Some great budget-friendly color film options are Kodak Color Plus, Kodak Gold, and Fuji Superia. For black and white, you can't go wrong with Ilford HP5, Kodak Tri-X, and Ilford Delta 400!

If you have shot film before and feel pretty comfortable, Portra 400 is a beautiful, finer grain film.

In addition, I always recommend going on Instagram and searching through different film hashtags to see what you like. Everyone is different. Have fun with it! ᵕ̈
Are our cameras beginner-friendly?
How do we grade our cameras?
Why are there black specks in my viewfinder?
Returns
Yes! We offer a 30-day, no-questions-asked return or exchange policy on cameras that have been purchased with no signs of new damage or wear.

Please keep in mind that these cameras are anywhere from 20-60 years old and have likely been used and loved by multiple owners before you. Though we try our best to keep them padded and safe, sometimes they break during shipping. So just let us know and we will exchange it for a new one!