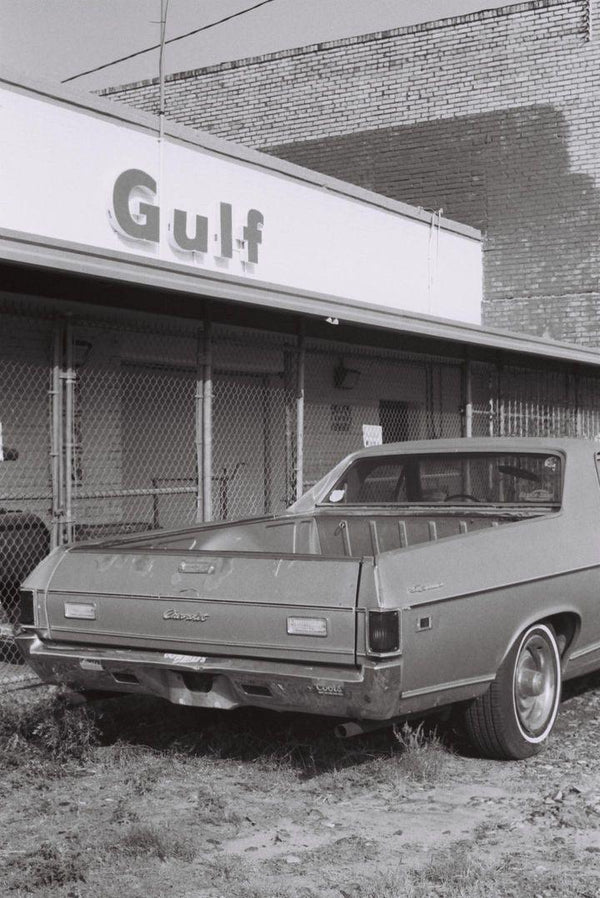 #FILMFORYALL: ELOY GARCIA
We at Cute Camera Co. believe film should be for everyone, and as such, we've had the pleasure of connecting with as diverse an array of people as one could hope for. To our excitement (be still our film-loving hearts!), the pool of fellow film photographers seems to be growing by the day.
As we grow together, we've also been growing more curious, and so we want to hear more of your stories. We want to find out what drives you, the film photographer, and hopefully help to inform, inspire, connect, and share the fun!
Today we have Eloy Garcia (@versatileimagepro on IG) based in McAllen, Texas. All photos were taken by Eloy with his Canon AE-1 Program, as well as his rangefinder, a Canon Canonet GL17 G3.
1. How did you get started shooting film? Is film your preferred method of making photographs?
It all started in the beginning of 2022, before I even noticed the resurgence of film photography. I wanted to learn and appreciate the beauty of film; the way photographs were taken before the digital age. As a freelancer I rely heavily on digital for all my work, but I am starting to incorporate film into it!
2. What camera and film stock did you use to make these photographs? Do you have a favorite camera and/or film?
I own two film cameras. I have my SLR, the Canon AE-1 Program and my rangefinder, the Canon Canonet GL17 G3. If I had to pick my favorite it would be the AE-1 due to some of my favorite images coming out of that camera. Being able to switch lenses is a huge plus too.
Some of my favorite films are Kodak Portra 400, CineStill 800T, and Kodak Gold 200. It's so hard to choose one!
3. What has your experience been in the film community? Both in person and online?
My overall experience with the film community, both in person and online, has been a real positive one! Sharing stories, building connections, and having an appreciation for film is like no other.
4. How did you find out about Cute Camera Co.?
I found Cute Camera Co. through Instagram! I was searching for film related accounts/shops around my area and found you!
5. What is your favorite thing about shooting film? What are you most excited about in terms of shooting film?
My favorite thing about shooting film is the uniqueness of it. The process, having to slow down and think about every shot before it's taken. Another thing is the distinct look of every film stock. The colors, grain, and characteristics make shooting film a one of a kind experience.
6. Do you have any advice for fellow film shooters?
My advice is to try out different film to see which one(s) you like best! Don't be afraid to try new things, even if it doesn't come out how you wanted. It's the learning process that'll give you the experience to be a better film photographer.
Interested in being featured? Tag us on Instagram in your Cute Camera Co. photos or use #filmforyall.