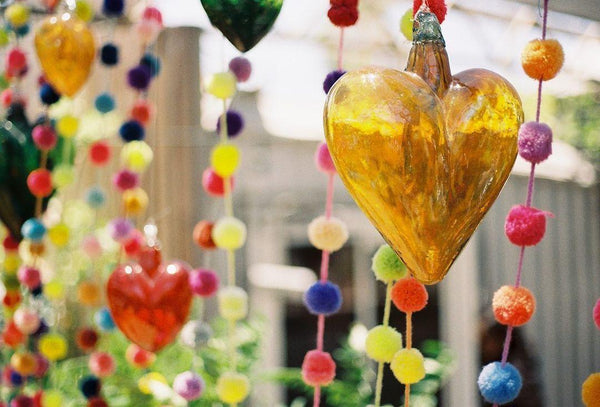 #FILMFORYALL: Yasmin Shanker
We at Cute Camera Co. believe film should be for everyone, and as such, we've had the pleasure of connecting with as diverse an array of people as one could hope for. To our excitement (be still our film-loving hearts!), the pool of fellow film photographers seems to be growing by the day.
As we grow together, we've also been growing more curious, and so we want to hear more of your stories. We want to find out what drives you, the film photographer, and hopefully help to inform, inspire, connect, and share the fun!
Let's meet Yasmin Shanker (@snapsdayasmin on IG), based in Denver, Colorado. All photographs were taken by Yasmin using a Cute Camera Co. Canon FTb. 
1. How did you get started shooting film? Is film your preferred method of making photographs?
I started shooting film when I was 14 years old. My high school had a course in film photography and I was eager to learn. The class even had a darkroom where we developed our own film.
Overall, film is definitely my preferred method of taking photographs.
2. What camera and film stock did you use to make these photographs? Do you have a favorite camera and/or film?
 I used a Canon FTb from Cute Camera Co. with a mix of 35mm film - Fujifilm 200 and Fujifilm 400.
My favorite camera is this Canon FTb! Not only do I love the vintage look, but I love how easy it is to load the film. That said, I don't have a favorite type of film yet, but all of the Fujifilm 200 and 400 have come out great.
3. What has your experience been in the film community?
Instagram has been a great resource to find other film photographers globally. I've also seen some film magazines that have been helping promote amateur film photographers on Instagram too.
I have hope that film photography will continue to grow and online resources will only make it easier for us all to connect. 
4. How did you find out about Cute Camera Co.?
I found Cute Camera Co. on Etsy when I was desperately searching for a working vintage film camera as a birthday gift to myself. What sold me was the meticulous inspection that Cute Camera Co. does! Regardless of how it looked, I needed to make sure the camera actually worked. The cherry on top was the packaging that the camera came in - Cute Camera Co. had no idea this was a birthday gift for myself, but the packaging sure fit perfectly for it! Confetti and all!
5. What is your favorite thing about shooting film? Why is it important to you?
I love that film is not instant and that you have to work for it and value each and every shot. There is no instant gratification, which is unusual for people nowadays in a world of instantaneity with our technology. I also love the grainy nature of the film and how film photography teaches you how to be patient with yourself.
A quote by Marc Riboud really stands out to me when I think about photography. He said, "Taking pictures is savoring life intensely, every hundredth of a second." Shooting film is important because it's not only a challenge, but it's an opportunity to capture a single specific moment in its most raw form, in a way that forces a photographer to be extremely intentional. Unlike your phone camera, where you can snap a thousand photos and delete a thousand more, a film camera makes you really value each shot – down to the exact composition and layout. Many of my photos are printed on matte photo paper and framed or are tucked in a photo album.
6. Do you have any advice for fellow film shooters?
Be kind to yourself and leave room for error. There will be photos that come out underexposed or overexposed, but don't give up, since each one will help you find your style and what works for you.
*****
Interested in being featured? Tag us on Instagram in your Cute Camera Co. photos or use #filmforyall.