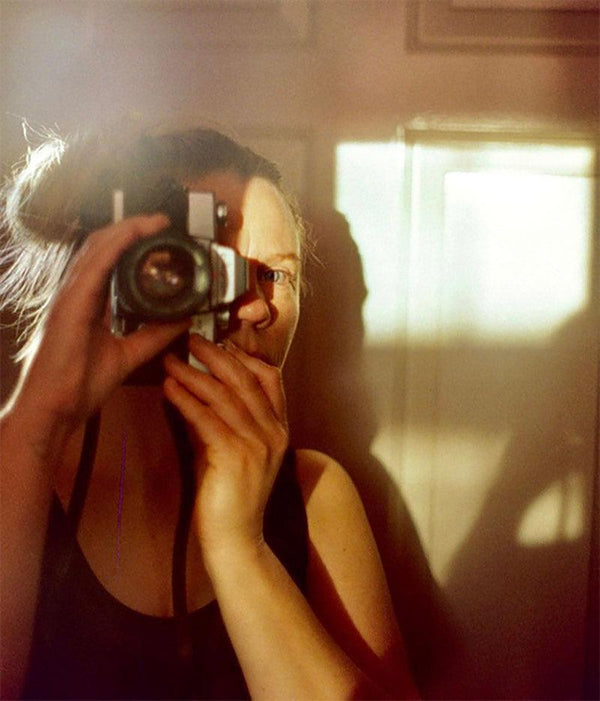 Film For Her Friday: Sarah Flook
MEET THE PHOTOGRAPHER:
Sarah Flook is a Scottish film photographer whose work highlights the beauty of Scotland's vast landscapes and wildlife. From the mountains and glens to the coast and lochs, Sarah tries to capture the incredible and unique light of her home country.
How did you get started shooting film?
"I studied photography at college in the '90s so it was all film then. When digital came out, I stepped away from photography as it never had the same obsession or excitement for me; that is to personally shoot digital. I still love looking at other people's incredible photography whether that be analog or digital. 7 years ago my grandfather passed away and I inherited some of his cameras. I remember thinking I'd see if you could still by film and pop a roll through. I was OBSESSED from the day I picked up my prints and scans."
What is your favorite camera?
"My Pentax ME Super for the sentimental value as it was my grandfathers. I love everything about it. But I am also a huge fan of Point and Shoots - my absolute favorites being the Pentax Espio 120. My job is manual and I work outside, often in remote locations and these little point and shoots are so easy to transport, keep safe and dry and always perform."
What is your favorite film stock?
"Fuji Superia Xtra 400. Every single time. And why? It was the film I first started shooting with (because it was all the local lab had in stock at the time!), and I know it. I understand what it can and can't do and I love those Fuji tones. However, I shoot with Kodak Gold often and Portra sometimes. I also like to experiment with redcale film (KONO reanimated film are great) and expired film."
What has your experience been in the film community?
"I don't have a local film community as I live in a super rural location. Over the 7 years, I've been on Instagram with my film account the first 5 were mediocre and I was shy of reaching out to people. It felt dominated by professional photographers or men who I couldn't relate to (not ALL by any means but generally). In the last two years, something has hugely changed in the online film community. Many many more women are having their voices heard and beautiful art shown and I'm finding them. People are open and honest and support each other. It actually finally feels like a real community."
"Being a female within the film community right now is so exciting.  Things are changing and it feels like we are on the edge of a precipice where only good things can happen when we fall. The women I've met and grown relationships with are so open and interested and supportive. They raise everyone else up around them. I've been running a series of live talks with Women Film Shooters around the World since August (all are saved to my IGTV) and each and every single woman we've spoken to has something so important to say and I love the way I learn from them. I find when I'm shooting now I'll remember a tip someone gave or an idea and it's just been wonderful."
What's the best piece of advice you have been given as a photographer?
"To be inspired by others but always take photos that you yourself would love not what you think other people like. That love really shows through in the final image."
What advice would you give to a beginner film photographer?
"Take your time. For me, film photography, however cliched it sounds, is all about slowing down. If you only shoot one roll a month that's okay. Think about the composition and experiment with different cameras and film. Oh and start with a Point and Shoot. You can get some incredible images from very reasonable p&s's and you'll soon realize if you love it or not."