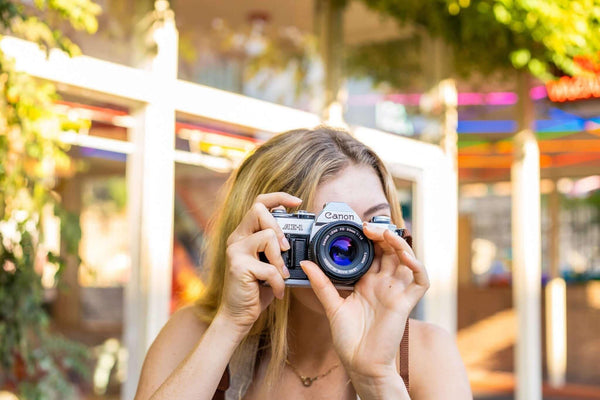 How do we grade our vintage film cameras?
There is no secret that vintage film cameras are mechanical sleeping beauties that may or may not have been laying dormant in some closet, undisturbed, for the better part of the last two decades. They are machines from a different era and often require some TLC to get them performing back to their original specifications.
With the revival of 35mm film cameras and other vintage cameras, people have been excited to resurrect this fading artform.
So the question is, How do we grade these vintage cameras?
Our cameras go through a meticulous inspection process where they are tested and cleaned. Everything we sell is in 100% working condition so you can hear the click of your shutter right out of the box.

We break the appearance of our cameras into three conditions: very good, good, and average.

〰 A "very good" body will most likely look as close to it would have to its original state when first manufactured with very slight signs of wear.

〰 A "good" body will also look nice but have some additional potential cosmetic wear such as worn down metal or small scratches somewhere on the body.

〰 An "average" body will be a more severe case of cosmetic wear like black specs, deeper scratches, or lines in the eye prism.

**None of these cosmetic blemishes will impact your film or the mechanics of your camera**

Have any questions? Send us a message! We answer within a few hours on weekdays and same-day on the weekends.